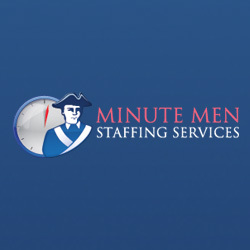 CNC Operator
Louisville, KY
Vision Insurance, Health Insurance, Dental Insurance, 401K / Retirement plan
Minute Men Staffing Services is seeking an experienced CNC Operator with mechanical aptitude. You must be able to read a tape measurer and have experience operating CNC milling machines, CNC lathes, bandsaws, and drill presses.

Pay is based on experience.
• Complete understanding of how to read a tape measure as well as blue prints.

• Running horizontal band saw and cutting material to specific length.
• Using drill press to drill and tap holes to designated size.

• Must be able to stand 9-10 hours per day..
• Must be able to occasionally lift loads up to 50 lbs.
• Hours will vary. You must be willing/able to work overtime to complete project and/or meet scheduling deadlines.

About us:
We are proud to be named the largest employer in all of Northeast Ohio for 2015-2017 and we are still growing!

Founded in 1968, Minute Men Staffing is the cornerstone of The Minute Men Human Resource System, a group of HR-related companies headquartered in Cleveland, Ohio. The Minute Men Human Resource System has grown to become one of the largest private employer service organizations in the United States.

We are an Equal Opportunity Employer.
13692